Store Policies
Requesting Samples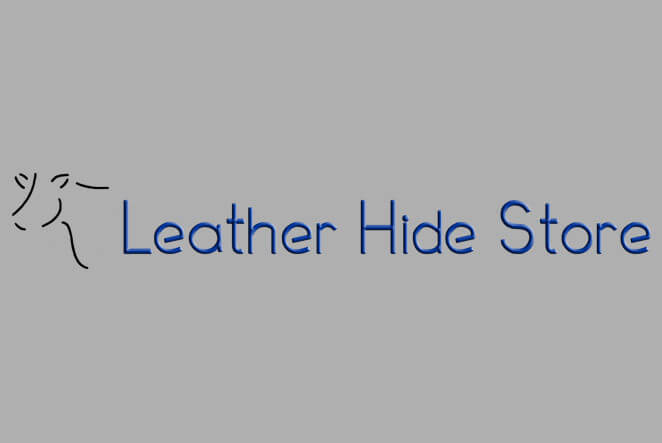 We will gladly send you leather samples before you buy. Ordering samples is important because computer monitors show color differently and at only 79 cents each, we encourage you to invest a few dollars on samples first. Just click the "Order a Sample" button beside any item and a sample will be added to your cart. Your samples will be mailed within 1-2 business days and you will receive an email when they are shipped. All samples are shipped regular mail and depending on your distance from North Carolina can take 2-7 days for delivery (9-12 for Canada). If a sample request is included in a regular purchase, the leather hide and sample(s) will be shipped separately. Rush samples are available. Rates are $12 USPS Priority 2-3 day & $35 UPS Overnight Saver (USPS for Canada 3-day). A rush shipping request must be placed over the phone.
Shipping
Please visit our Shipping page
Return and Exchange Policy
We will accept a return or exchange only if approved within 30 days after purchase and the hide is in its original condition. Most returns are avoided if customers first order samples as colors will vary on computer monitors. However, if there is a problem with your order OR you simply wish to return your leather, you must notify us for a return approval within the 30 day period. It is the customer's responsibility to ship the item back and it must be received in its exact original condition. If it is determined that the return is due to an error by LHS, all costs including shipping will be refunded.
All hides should be returned to the address on the shipping box and must use the same packaging to avoid damage. Customers may ship returns via UPS, Federal Express or the Post Office but WE WILL ONLY REFUND THE GROUND RATE (where applicable). Once we receive the leather and confirm its condition, you will be issued a refund. Refunds are issued every Friday at the end of the business week. Please track your return shipment as we have no way to determine package location prior to arrival at our facility.
In the case of an exchange, the customer is responsible for any difference in the cost of the replacement item and outbound shipping. A $10 restocking fee will be assessed for each hide, half hide or remnant that is returned or exchanged except where a return is due to an error by LHS or by prior approval.
How We Package Our Leather
Our full hides are rolled and will be shipped in a 72 inch long box (half hides & remnants in a 36 to 48 inch box). We fold in the full rolled hide on both ends and place it carefully in a sturdy box. An 85 inch long box is used for pull up leathers that cannot be folded without damage to the hides. A $10 long box fee (as charged by UPS) is applied to these orders.
Privacy Policy and Security
Your privacy is extremely important. Leather Hide Store values their customer's trust above all else and private information is used solely for the completion an authorized order. Additionally, your address, email and phone number will absolutely not be sold or shared with any Third party. We will periodically email you information regarding sales and new inventory but you are welcome to unsubscribe to our email list at any time.
Our website is hosted by PSHelper and is PCI certified (Payment Card Industry Data Security Standards) following business practices set forth by Visa, MasterCard, American Express, Discover Card, and JCB to protect customer's payment card information. Additionally, Leather Hide Store is a certified secure site by GeoTrust, the leading provider of online security.
Payment Types
We accept PayPal, Visa, MasterCard, Discover, Check and Money Order